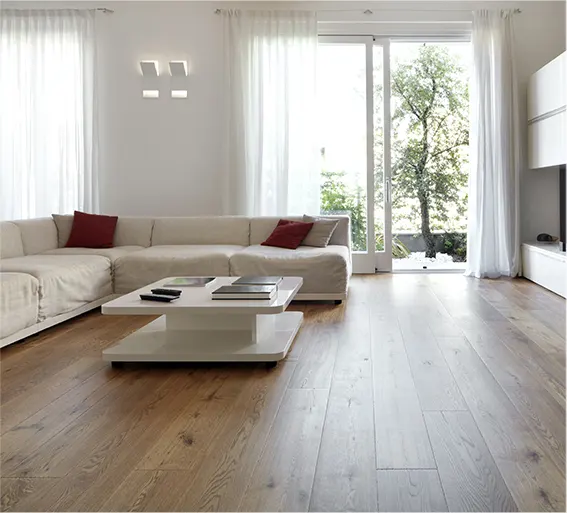 JCMA is a full-service construction firm with a proven track record for bringing superior value to the building process.
Floor Installation & Repair
JCMA Flooring Services is a full-scale commercial flooring contractor located in Houston. We provide our Corporate, Educational, Governmental, and Healthcare clients with a variety of quality products and services, with an emphasis on meeting needs and exceeding expectations.
We collaborate with homeowners, builders, architects, interior designers, and general contractors to provide innovative flooring solutions for private residences, apartments/condos, retail spaces, office interiors, etc. Regardless of the size or type of project, we have the experience, expertise, and industry resources to complete your flooring project's needs.
We would love to be able to drive out to every project request we receive to give an estimate but as a small family business it's impossible to do so. Therefore we created our consultation process in order to provide the best service possible to our clients.
Fill out our consultation request and include as much information as possible about your project and photos from all 4 sides of walls or angles of project area along with design ideas if any.
We reach out usually via email or text to ask additional questions and schedule an interview call.
Interview Call. We go over your project in as much detail as possible including; budget, timelines, schedule availability, designs, etc.
Schedule an On-Site Consultation. Our first in-person meeting at the project location. We take measurements, and additional photos, bring samples if applicable, and discuss the project and design in more detail.
I purchased a US Construction home and I could not be happier with the final product. Their design team made the process easy and seamless and every detail of the home was executed to perfection.
 Robert Kingdom
Sample Co.
The US Construction team listened to what we wanted in a home, were flexible enough to make design changes, and rose to the challenge when we set high standards for quality. We've been in our home for nearly two years now, and remain completely satisfied with the it and our relationship with US Construction